Welcome and Registration Center
OPEN during Spring Break (March 19-21 : Monday - Wednesday)
Closed for Spring Break (March 22-23 : Thurday - Friday)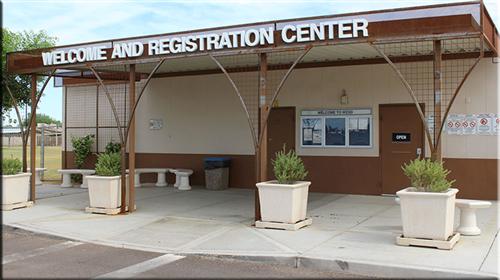 The centralized location, at 3200 W. Cholla, eliminates the need for families to go to each child's WESD school to register. The Welcome and Registration Center offers extended daily hours, is open during select school breaks, and has a bilingual staff who provide individualized attention during the registration process.

Students Register at Registration Center when:

Students Register at the School Office when:

Students are new to WESD

Students are coming from WESD Head Start or ECE KidSpace programs entering Kindergarten

Students whose last WESD attendance was over a year ago

Students have attended a WESD school this school-year or last school-year

AND are changing schools.

(Students advancing from elementary school to middle school do not need to register for the new school year)

Students are transferring for Special Education needs

Students have an approved Open Enrollment to transfer to another WESD school

Children must be 5 years old before September 1 to register for kindergarten.
Children must be 6 years old before September 1 to register for first grade.

Parents should remember to bring with them:

** Hospital Certificate, I94, passport, State photo ID, etc.
*** Notary service is available at the Registration Center

If you are planning to move in the near future, please contact your current school office. If your child will still be attending a school in the Washington District, his or her records can be transferred to the new school after the registration process has been completed.

Please call 602-896-6950 for more information.