** DUE TO THE LEVEL OF COVID-19 TRANSMISSION IN OUR COMMUNITY, CURRENTLY ALL GOVERNING BOARD MEETINGS ARE ONLY OPEN TO THE PUBLIC VIA LIVESTREAM. INDIVIDUALS ARE STILL ABLE TO SUBMIT REQUESTS FOR PUBLIC PARTICIPATION FROM OUT WEBPAGE AT PUBLIC PARTICIPATION OR BY CONTACTING SHANNON TUCKER (602) 347-2802 OR VIA EMAIL AT shannon.tucker@wesdschools.org. **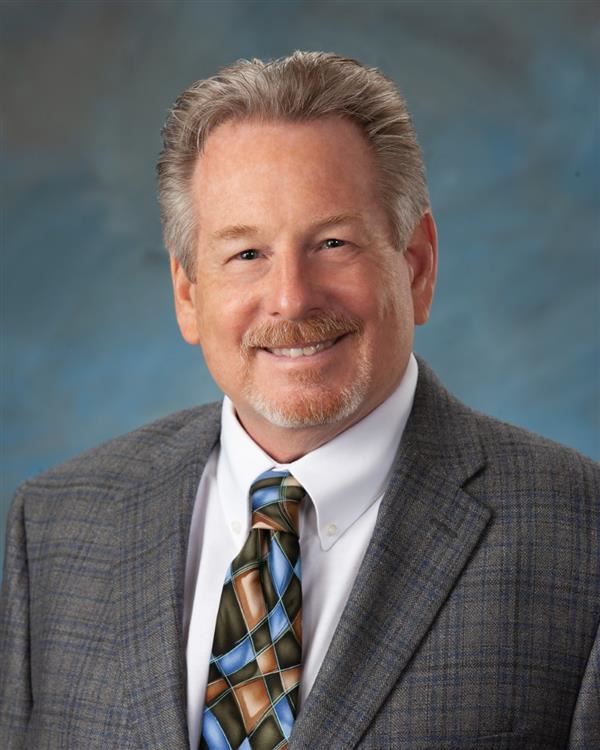 Phone: 602-347-2727
Email:
Degrees and Certifications:
Bill Adams, President

Mr. Bill Adams is currently serving his fourth four-year term on the Governing Board. He has served as president in 2017 and 2018. He has served as vice president in 2009-2010, 2014, 2015 and 2020. An active member of the WESD community, Mr. Adams' service includes Cactus Wren Elementary School PTA and Site Council and Cholla Middle School Site Council. He served for three years on the WESD Employee Benefit Trust Board, one year as chairman. Mr. Adams has been a volunteer on the Cortez High School Planning Team and Parent Action Committee. Mr. Adams served on the Arizona School Board Association Board of Directors (four years) and was a member of First Things First's Communications and Government Affairs Committee, a citizen's initiative that funds quality early childhood development and health. In addition, he currently serves as Chairman, Central Region for the Employer Support of Guard and Reserve (ESGR), is a member of Fighter Country Partnership and a Life Member of the Blue Blazer Squadron, supporting the men, women, families and mission of Luke AFB.

Mr. Adams is the owner of Ryan Austin and Associates, a full-service insurance agency specializing in employee benefits. He is the spouse of a retired educator and has two adult sons (and a wonderful daughter in law), both of whom attended WESD schools.

"The decisions made by the Board affect and impact all. I believe in open and honest expression of views by all members of our school community, in an environment of mutual respect. As a parent, I also believe it is our responsibility to partner with our educators in preparing our children for their future. Together we can make a difference."
Phone: 602-347-2728
Email:
Degrees and Certifications:
Nikkie Whaley, Vice President

Ms. Nikkie Whaley was elected to a four year-term in November 2020. She was appointed to serve a two-year term in March of 2017 and was re-elected to a two-year term in November 2018. Ms. Whaley moved to Arizona in 2009 and is delighted to call Phoenix her home. Ms. Whaley has a Bachelor's Degree in Sociology from the University of California, Santa Cruz and a Master's Degree in Public Administration from the University of San Francisco. She has over 15 years of experience working with youth and families in the areas of behavioral health and education. Ms. Whaley is a graduate of Valle del Sol's 2012 Hispanic Leadership Institute and a former Board Member for One n Ten, an organization that serves as a resource and support to LGBT youth. Ms. Whaley works for the Arizona School Boards Association providing leadership development to school boards across the state and promoting equity in education.

Ms. Whaley is a proud mother of two Washington Elementary School District students. She has been a classroom volunteer and a member of both the Acacia Elementary School PTA and Site Council.

"I believe in the power of education. Education can open eyes, expand minds and change lives. Investing in public education means all children have access to a brighter future. I am committed to working with my fellow board members, our schools, our families and the community to ensure WESD students have access to the best education possible so that they may leave WESD confident and prepared to tackle high school and beyond."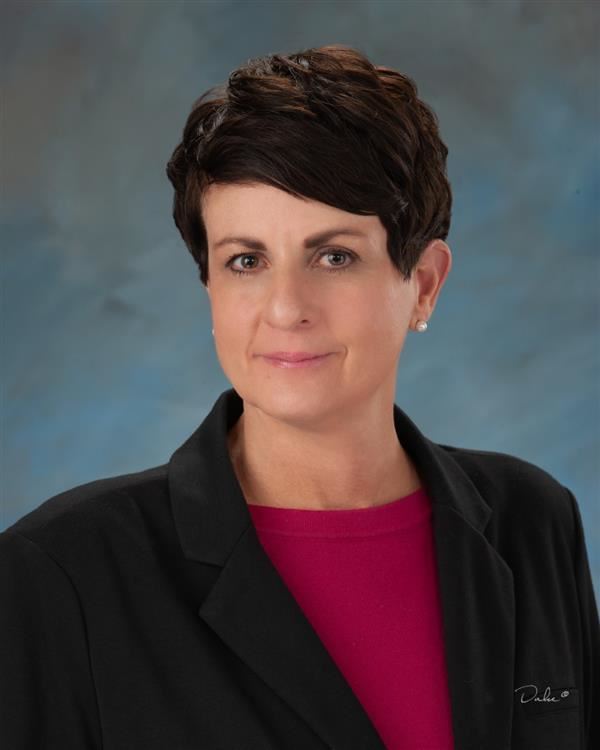 Phone: 602-347-2841
Email:
Degrees and Certifications:
Jenni Abbott-Bayardi, Member

Ms. Jenni Abbott-Bayardi is currently serving her first term on the Governing Board. Ms. Abbott-Bayardi is an Arizona native and works in pharmaceutical sales. She holds a Bachelor's degree in Secondary Education from the University of Arizona and a Master's degree in Educational Leadership from Northern Arizona University. She grew up in the Washington Elementary School District and attended Desert Foothills and Acacia. Her parents were educators at many WESD schools throughout their 30 years. Ms. Abbott-Bayardi has been an active member of the district as a parent volunteer at John Jacobs, Sahuaro, Cholla and Mountain Sky where her three children attended. She was on the PTA at John Jacobs and Cholla Middle School. Ms. Abbott-Bayardi also served on the Parent Leadership Team for three years at the Washington Elementary School District.

Ms. Abbott-Bayardi has held many volunteer positions including Shadow Rock Preschool Board member, Asbury United Methodist, and Shadow Rock UCC Stewardship Chair and is currently the Jr. High Youth Leader at Phoenix First United Methodist Church. Ms. Abbott-Bayardi is also an active parent athletic supporter at Thunderbird High School.

"I believe equitable public education creates productive individuals and builds strong communities. During this unprecedented COVID-19 pandemic, the social, emotional, physical, and mental health and safety of our students is more important than ever. I am committed to working with my colleagues on the board to create a more equalized environment for students."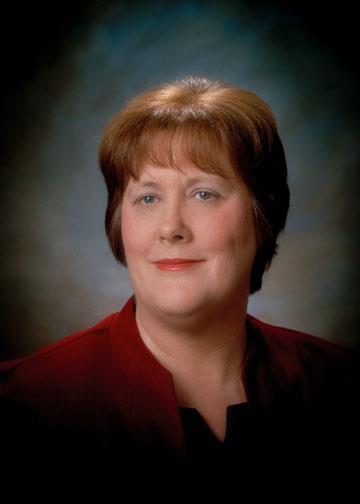 Phone: 602-347-2726
Email:
Degrees and Certifications:
Tee Lambert, Member

Mrs. Tee Lambert was appointed in September 2021 to serve a term that expires December 31, 2022. Mrs. Lambert had previously served on the Governing Board for 16 years, through December 2020. During her previous tenure, she served four terms as Governing Board president (2009-2010, 2014, 2015). Mrs. Lambert has a deep history with WESD. She has been an active member of numerous WESD councils and committees since 1989, including Richard E. Miller PTA and Site Council, Royal Palm Middle School Site Council, and Washington Elementary School District Planning and Steering, Facilities and Budget Councils. As a WESD Citizens Advisory Committee (CAC) member, Mrs. Lambert co-chaired community presentations of "Baffled by the Budget" to help promote community awareness of public school funding. Mrs. Lambert was a member of the WESD Community Leadership Committee. In 2009, Mrs. Lambert joined Arizona Citizens for the Arts working with the Arts Education Committee. Mrs. Lambert also served on the Executive Board of Support Our Schools AZ, a public education advocacy organization, from 2010-2017.

Mrs. Lambert worked at the Arizona Department of Education as the Title I Monitoring Coordinator, in the Highly Effective Schools Division, for over 14 years and is now employed at Paradise Valley Unified School District as the Title I Technician. She is a proud mother of four children, all of whom attended WESD schools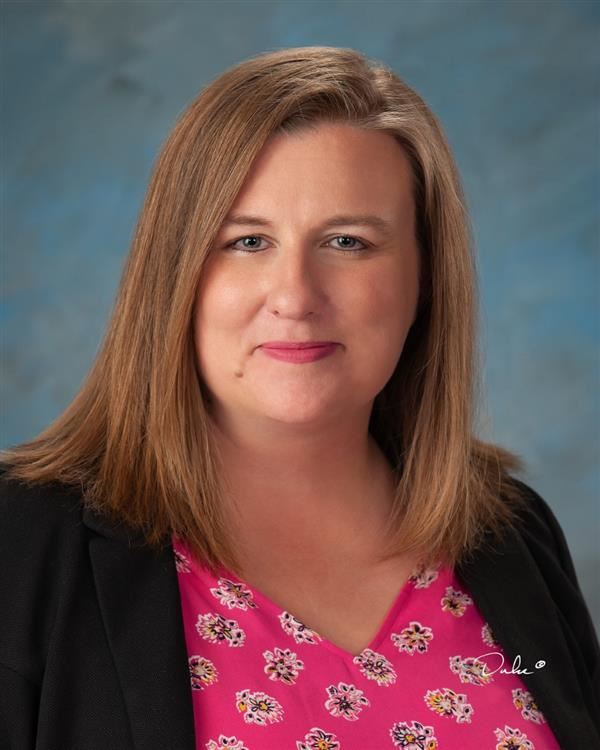 Phone: 602-347-2729
Email:
Degrees and Certifications:
Lindsey Peterson, Member

Mrs. Lindsey Peterson is currently serving her first term on the Governing Board. She earned her Bachelor's of Arts in Secondary Education at Arizona State University and her Master's in Curriculum and Instruction from Grand Canyon University. Mrs. Peterson has been teaching Language Arts at Apollo High School for nearly 20 years. She is also the English Department Chair and Literacy Coach. From 2016-2020, she was an adjunct professor of reading at Glendale Community College. She is currently a member of the National council of Teachers of English, the Glendale Union Educators Association and a National Board Teaching Candidate.

Education is the Peterson family business. Mrs. Peterson and her husband, Layne, are both products of WESD schools. Mr. Peterson also works in the Glendale Union High School District. They have five children who have attended Mountain View, John Jacobs, Chaparral, Desert Foothills and Sahuaro Schools. Mrs. Peterson was also active on the Chaparral Site Council.

"Education is the most hopeful of all of the world's institutions. Schools should be havens of opportunity, and strong schools make strong communities. I have devoted my adult life to education because I believe in the power of education to change individuals, institutions, and the world."