Gifted Services
The Gifted Services Department is committed to providing gifted services to school-age students in the Washington Elementary School District, as required by ARS 15-779.01, 15-779.02, 15.779.03 and 15.779.04. This is accomplished by ensuring the students are appropriately identified; providing appropriate service in the area of qualification; including differentiation in content, process, product and environment; supporting student learning commensurate with ability; and aligning with the District's vision, mission, and values.The gifted department is responsible for contributing leadership and support to gifted programs District-wide by providing training, resources and information to teachers of gifted, principals and parents.

Gifted Students' Needs

Gifted students have unique educational needs for challenge and pacing. "Students with gifts and talents perform - or have the capability to perform - at higher levels compared to others of the same age, experience, and environment in one or more domains. They require modification(s) to their educational experience(s) to learn and realize their potential," according to the National Association for Gifted Children.

Qualifying for Gifted Services

Gifted students test in the 97th percentile or higher on Cognitive Ability Tests compared to same age peers. These learners typically comprise 3-5% of the school population.

Gifted Testing

WESD offers Cognitive Ability Testing 3 times a year using the CogAT 7, NNAT, and DAS tests. Students may be referred by their teachers, their parents, or themselves for testing if they demonstrate gifted characteristics. See the test referrals page.

Students enrolling from other districts who have already tested and qualified for gifted services will qualify for site-based gifted services based on a score in the 97th percentile or above on an

AZ State Approved

Gifted Test. Please email all records to

rowe.vanmeter@wesdschools.org

WESD Gifted Services

Each district school provides gifted services designed to meet the needs of the gifted population at its site. The District also has two self-contained programs. The K-6 program is housed at Sahuaro Elementary; the 7-8 program is housed at Cholla Middle School.
What does it mean to be gifted?

Baneen Aljabari is a 6th grade gifted student at Abraham Lincoln Traditional School. She produces her own videos. Check out what giftedness means to her below by clicking the link to see her amazing work!
https://www.youtube.com/watch?v=aFNCQs3rgWQ
Congratulations to Beth Perry-

Arizona Association for Gifted and Talented Gifted teacher of the Year 2022!
WESD Gifted Services Facebook Page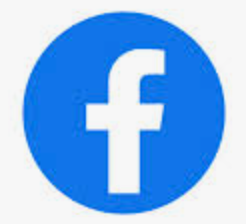 Upcoming events:

Acceptance letters and emails for GLC/ FLEX programs - May 5, 2023