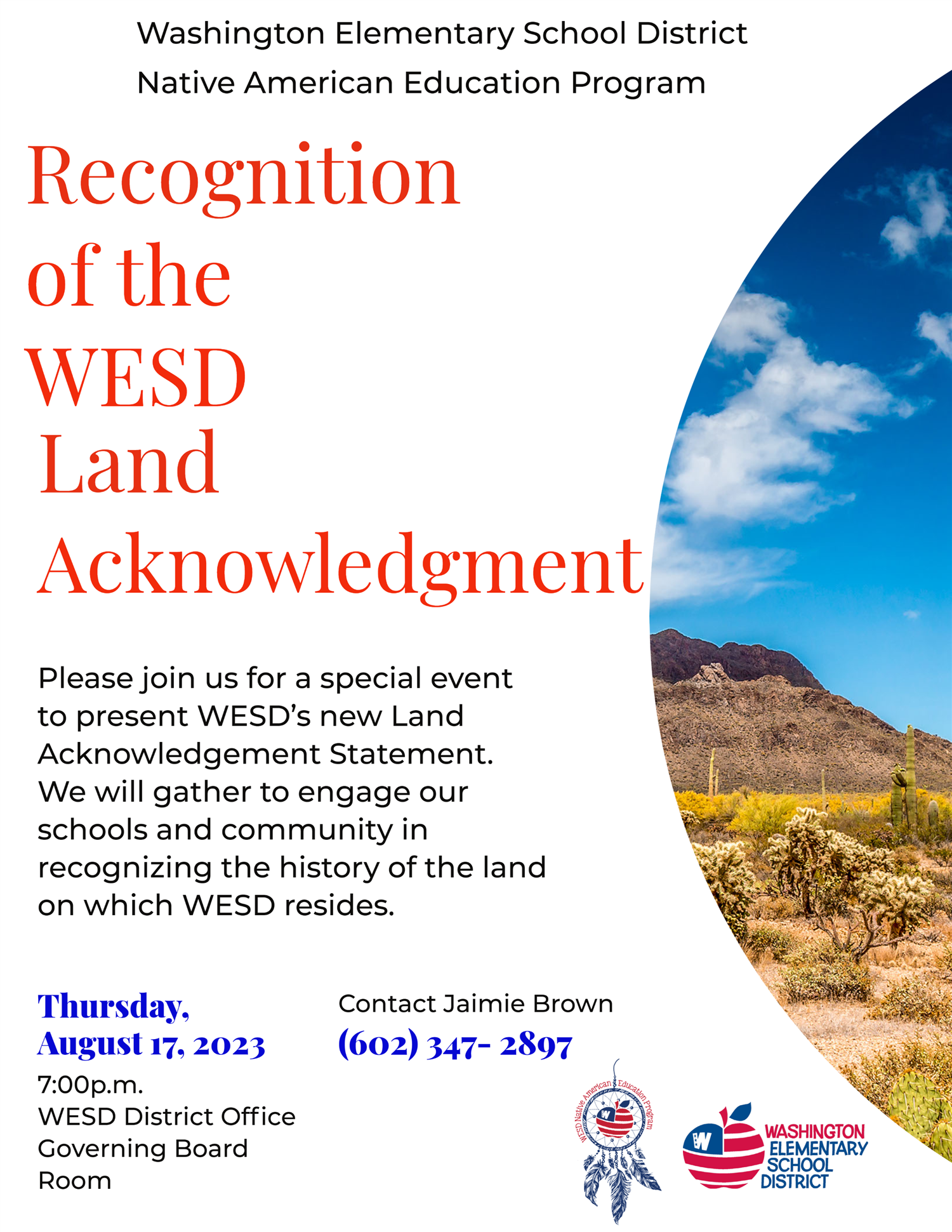 WESD Land Acknowledgment
The WESD Native American Education Program would like to invite you to join us in presenting the WESD Land Acknowledgment Statement, Thursday, August 17, 2023, at 7:00 p.m. at the WESD Governing Board Meeting.

The WESD Native American Program would like your attendance in celebrating this wonderful event in recognizing the history of the land on which WESD resides.

I hope you can join us!