Return to Headlines
Jonathan Perrone, eighth grade teacher at Mountain Sky, selected as a Top Five Ambassador for Excellence for the Arizona Educational Foundation Teacher of the Year Award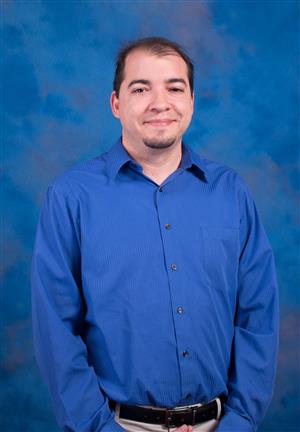 The WESD is proud to announce that Jonathan Perrone, eighth grade STEM teacher at Mountain Sky Junior High, has been selected as a Top Five Ambassador for Excellence for the Arizona Educational Foundation Teacher of the Year Award! "The AEF™ Arizona Teacher of the Year program spotlights the contributions of outstanding public school teachers throughout Arizona by annually recognizing 10 exceptionally skilled and dedicated pre-kindergarten through 12th grade public school teachers." Jonathan will be honored at the 2019 Arizona Teacher of the Year Awards Luncheon in October where the Teacher of the Year will be selected and announced.
Jonathan began his career with the Washington Elementary School District at Cholla Middle School and now calls Mountain Sky Jr. High School his home. He grew up in Phoenix, Arizona, and is a proud product of the WESD having attended Acacia, Senita and Desert Foothills Junior High. Jonathan dedicates himself to teaching the interrelationships between Science, Technology, Engineering and Mathematics, (STEM). His vision of the possibilities of STEM and his collaboration with fellow science teachers has been the driving force behind the development of an outstanding STEM program at Mountain Sky Junior High School.
Jonathan's first STEM goal in 2010 was to have students interact with technology in meaningful ways and to use computational thinking. He started by offering four summer classes: Engineering, Robotics, Build a Computer and Spanish. His goals have since expanded as he continues to create new possibilities by actively seeking new resources. By writing successful grants, Jonathan has acquired more than $70,000 for the STEM program, including saltwater aquariums, 3-D printers, robotics kits, electronics packages, monitors and laptops. From robots to saltwater biomes, his students have access to innovative resources.
Jonathan has become a recognized leader in STEM education. Educators from WESD schools and from around the state come to Mountain Sky to observe his Marine Science program, to learn how he embeds coding into his curriculum and to watch him teach. Jonathan is a master at creating experiential learning experiences that lead students to think scientifically, to collaborate and to solve real world problems. Jonathan's most recent STEM project was featured on FOX 10 News. This story showcased how his students are bringing creativity and critical thinking to solve real world problems. Jonathan challenged his students to use science, technology, engineering and math to design their own multi-use tables that would benefit the learning environment. Students worked all year to design prototypes and voted on the best designs. Thanks to a STEM mini-grant from Arizona Public Service and the Phoenix Suns, the winners of the STEAM table prototype contest will begin building their designs.