Program Details:

Mysteries of the World!

How do we know what is real? How do we explain things we don't understand?How do we know what to believe?

Come explore urban myths like "Does bubble gum really stay in your stomach for 7 years if you swallow it?" Learn about the mysteries of Big Foot, the Kraken, the Lost City of Atlantis, the Bermuda Triangle, and mythological creatures.

Students will investigate a new topic everyday, research and provide evidence for their thinking, and complete a mini-engineering project on each topic. 1st-3rd and 4th-6th grade groups will explore topics appropriate to grade levels and abilities.
When: May 31-June 23, 2022 (Mon-Thurs for 15 days)

Cost: $99 per child ( If you child needs a scholarship, please indicate on the application)
Eligibility:

Any WESD student identified as gifted in one or more areas.

Temporary Placement students participating in gifted services.

Any student outside the district with evidence of gifted test score (97th percentile).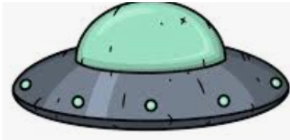 Where: Location #2

Lookout Mt. School

15 W. Coral Gables Dr.

Phoenix, Az 85023

Parents must transport.

8:15-11:30 AM

7:45-8:15 Optional Breakfast- Program begins at 8:15

*Optional 11:30am-1:00 pm session for students attending Lookout Mt. STEAM Camp

STEAM camp at Lookout Mt. requires additional registration and fee.

Students not attending STEAM Camp must be picked up at 11:30 am.
STEAM Camp at LM
https://docs.google.com/forms/d/e/1FAIpQLSeZgWQEDQO_2r5isGFKNb6D4LEOIAI91_vIG6DQ5QId0vGRWg/viewform
Where: Location #1

Chaparral School

3808 W Joan De Arc Ave

Phoenix, Az 85029

Parents must transport.

(Breakfast and Lunch included)

7:45-8:15 Optional Breakfast- Program begins at 8:15

8:15-11:30am